Going to visit Berlin with a dog? Do not forget to pay tax
3703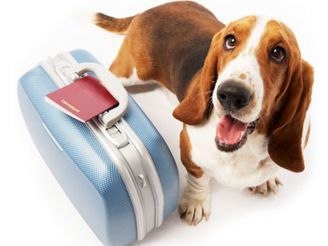 Germans love dogs and take serious care about them, especially in Berlin. Now, dogs are officially recognised as fully-featured travellers. A special tourist tax for dogs accompanying travellers has been introduced in Berlin. This will be an addition to already existed tax paid from the beginning of the year – 5% of stay cost. The exact rate for one dog is still under wraps. Guide-dogs and pets of business travellers will be freed from taxation.
Introduction of the new tax obviously will lead to wave of discontent, giving a push to debates and discussions. The same story was with the city tax introduced in Berlin few months ago. But not only tourists are disappointed with the new tax. The local community worries about new tax too, as it may cause a reduction of the number of travellers. In small hotels, especially those trying to keep lowest prices seeking for tourists, owners are also dissatisfied of room cost increasing. Due to a severe competition at the Berlin's hotel market, probably, some hotels will be forced to cover the tax by their cost.
At the same time, officials have their own reasoning. They are referencing to the bad condition of the municipal budget, which can't handle the rapid tourist growing. Considering the growing of the number of tourists to Berlin for the period between 2000 and 2013 from 10 to 25 millions, communal infrastructure is experiencing a great overload. As a half of total earnings will be spend on tourist and city infrastructure, Berlin government insists that the new tax will have positive influence on the development of tourism.
It's fully common for many tourists to enjoy city sights accompanying by their shaggy friends. Now, this kind of travelling to Berlin will hit in the pocket. Four legged friend, likely, will be left at home or in a specialised boarding kennel, the number of which is growing in every country. A very funny and popular children's comedy film Hotel for Dogs was released in the US in 2009. Also, it's almost possible that many tourists will prefer to give their pets to Berlin's hotels for dogs, where they will feel at ease.
If you liked the news, tell your friends :)